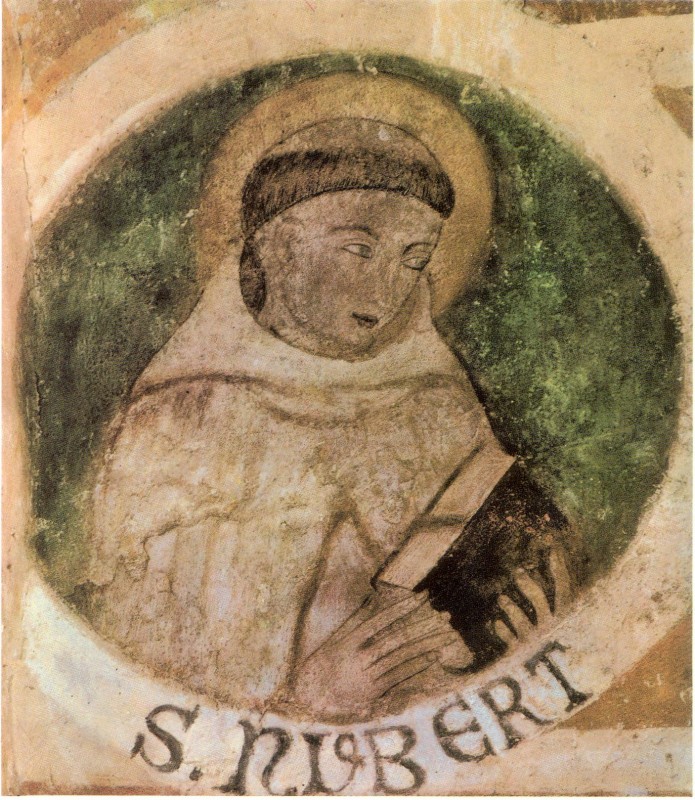 Happy St Norbert's day to
Frs Hugh and the Chelmsford community
and any other Premonstratention readers.
There is a little biography of
St Norbert here
.
In the Ordinary Form Mass the readings from the Book of Tobit end today: Tobias' companion reveals himself as none other than the Angel Raphael, who lives in the presence of God and brings healing to men.
I don't if St Norbert was the first monastic reformer to introduce white habits, the Norbertine Canons do suggest that St Dominic nicked the idea from them.
What I am rather taken by is St Norbert gave them a white habit, "in imitation of the angels in heaven, to sing the divine praises on earth". It was also a sign of angelic witness to the resurrection and of baptismal purity of course.
In a world in which religion had become corrupt Norbert revived it by a return to purity in imitation of the angels, for Norbert it began in worship and living in God's presence, and seeking his will. Norbert was a proto "Save the liturgy, save the world" exponent.
Whilst, "What would Jesus do?" seems too complicated a question for most Catholics, "What would an angel do", seems more easily answered.
So celebrate St Norbert by making today "Live like an Angel day".